https://www.binance.com/en/buy-sell-crypto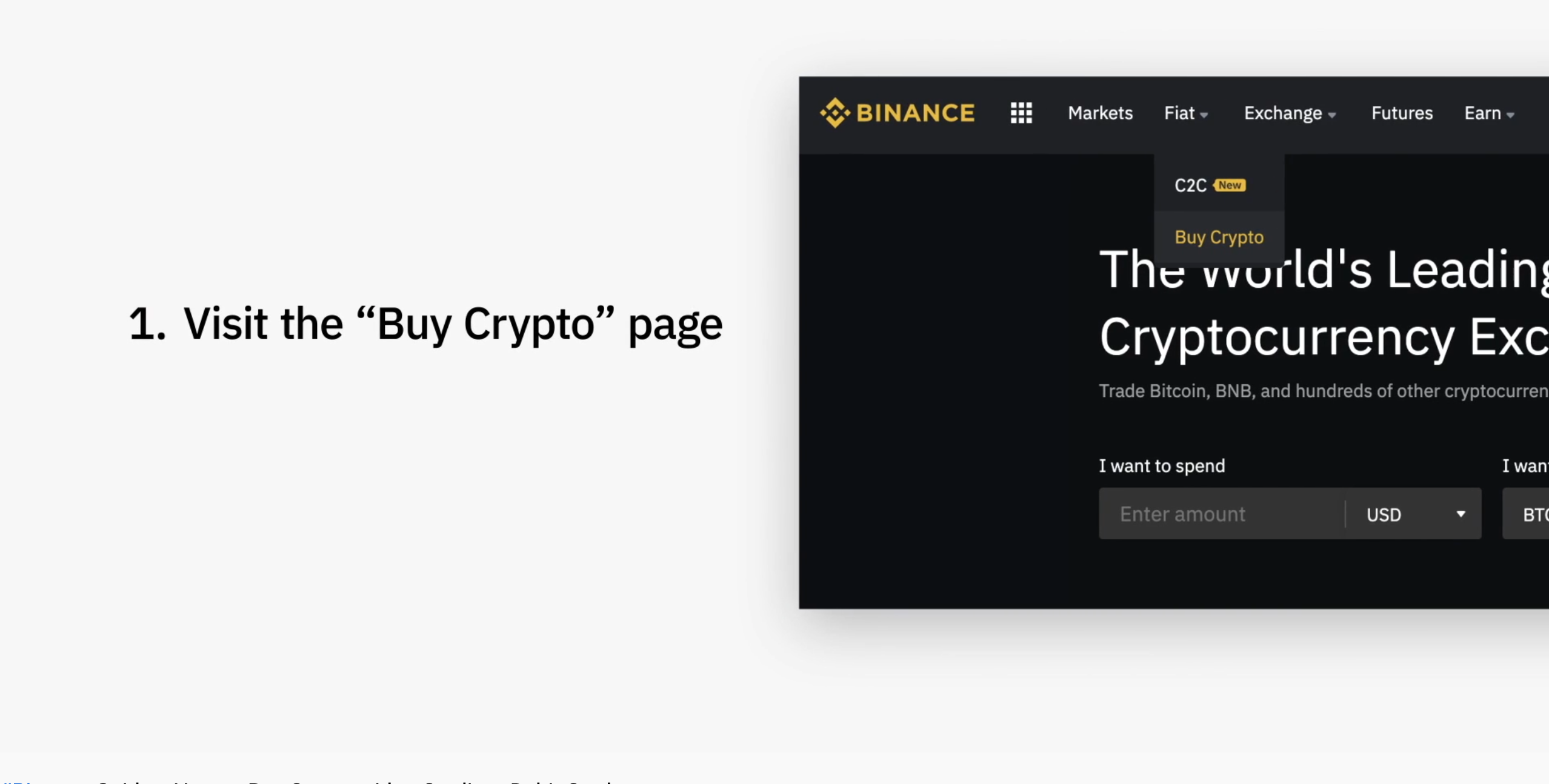 Step 2
You are able to find an option "Credit/Debit card" here and click [Buy] to go to the next step.
Select Buy USDT ( Because USDT is stable coin )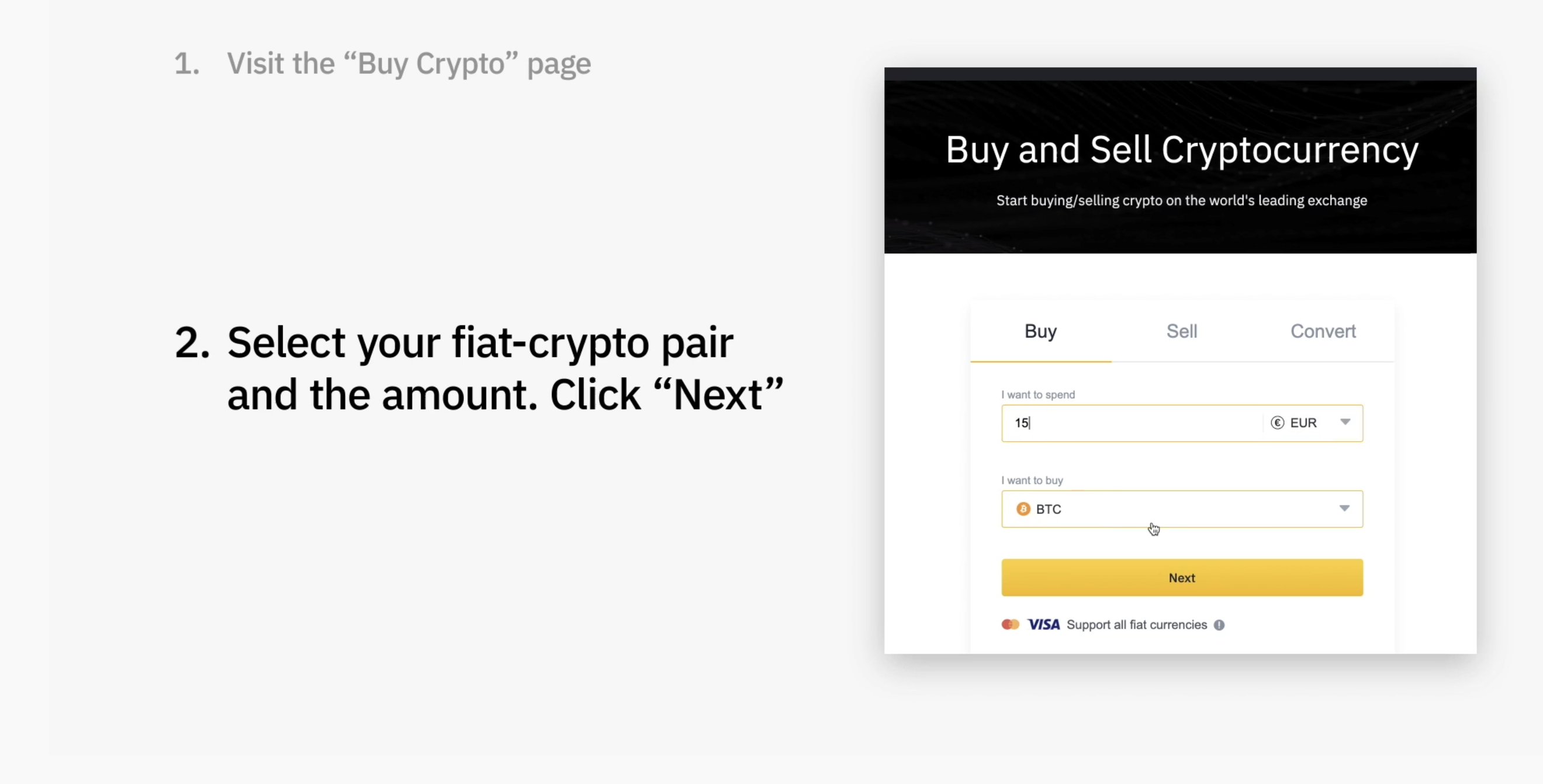 Step 3
Login or Registration an Binance account.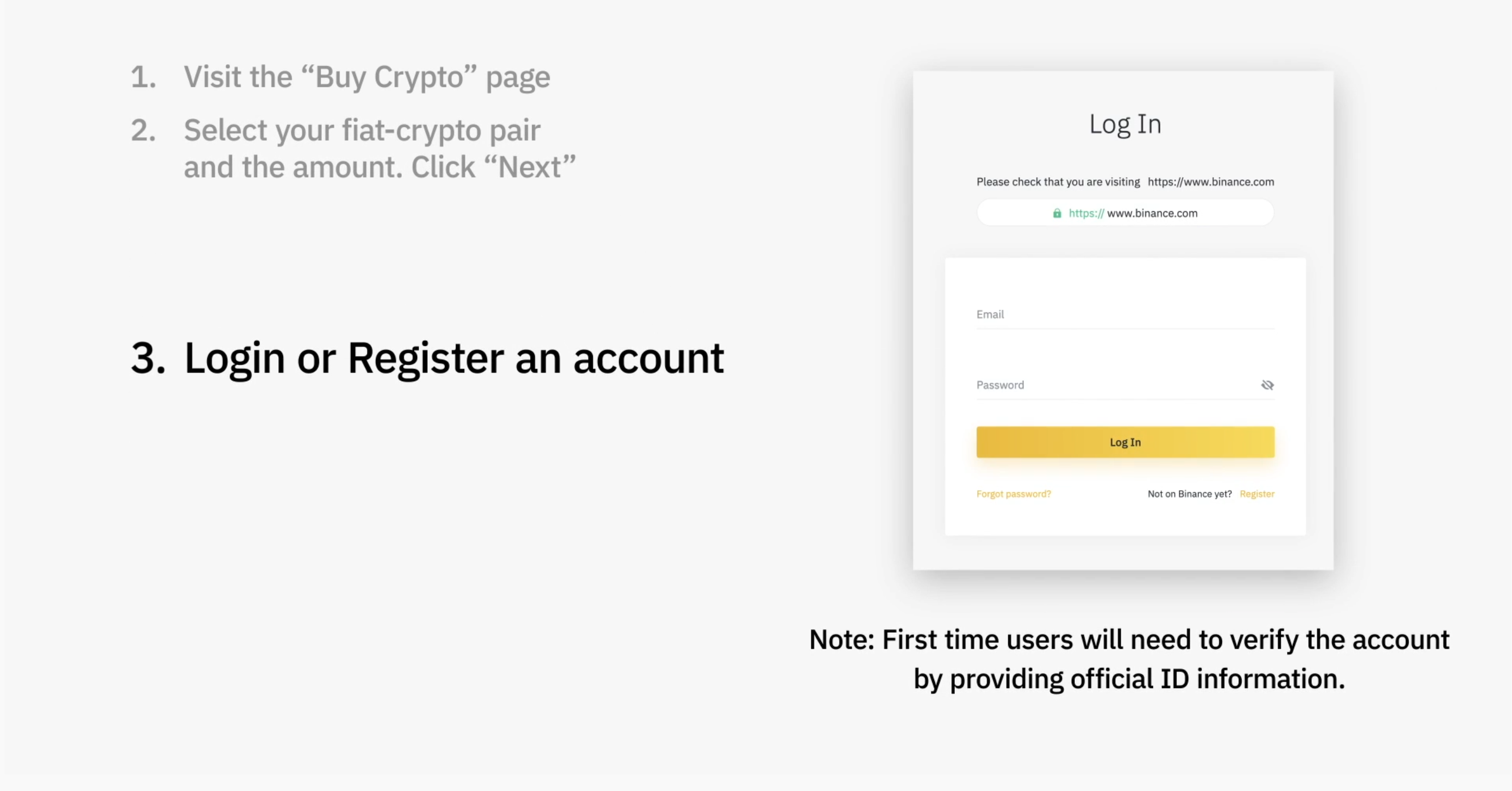 Step 4
Click ''Add a new card'' and type in your card information.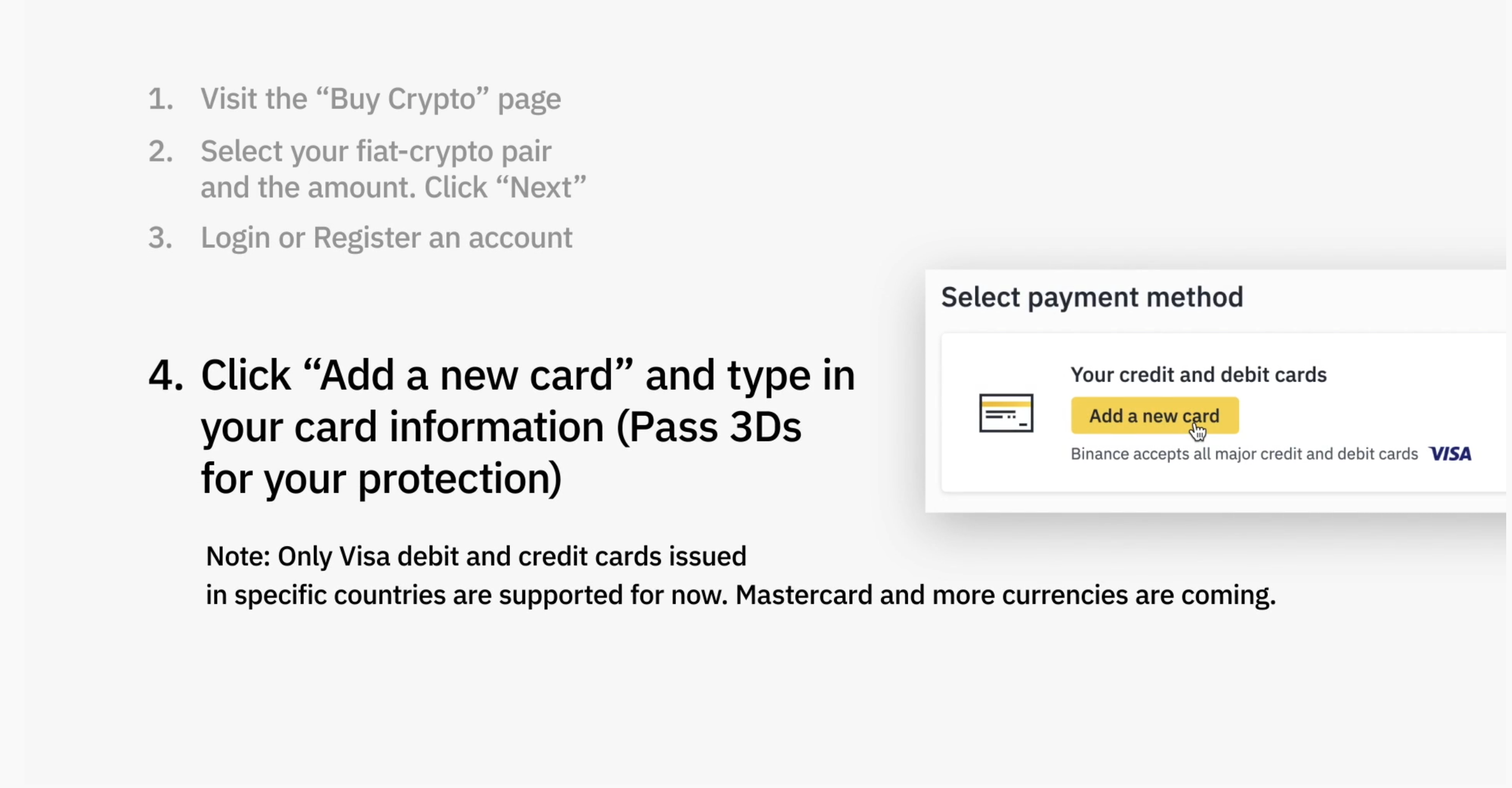 Step 5
Select the saved card and click buy.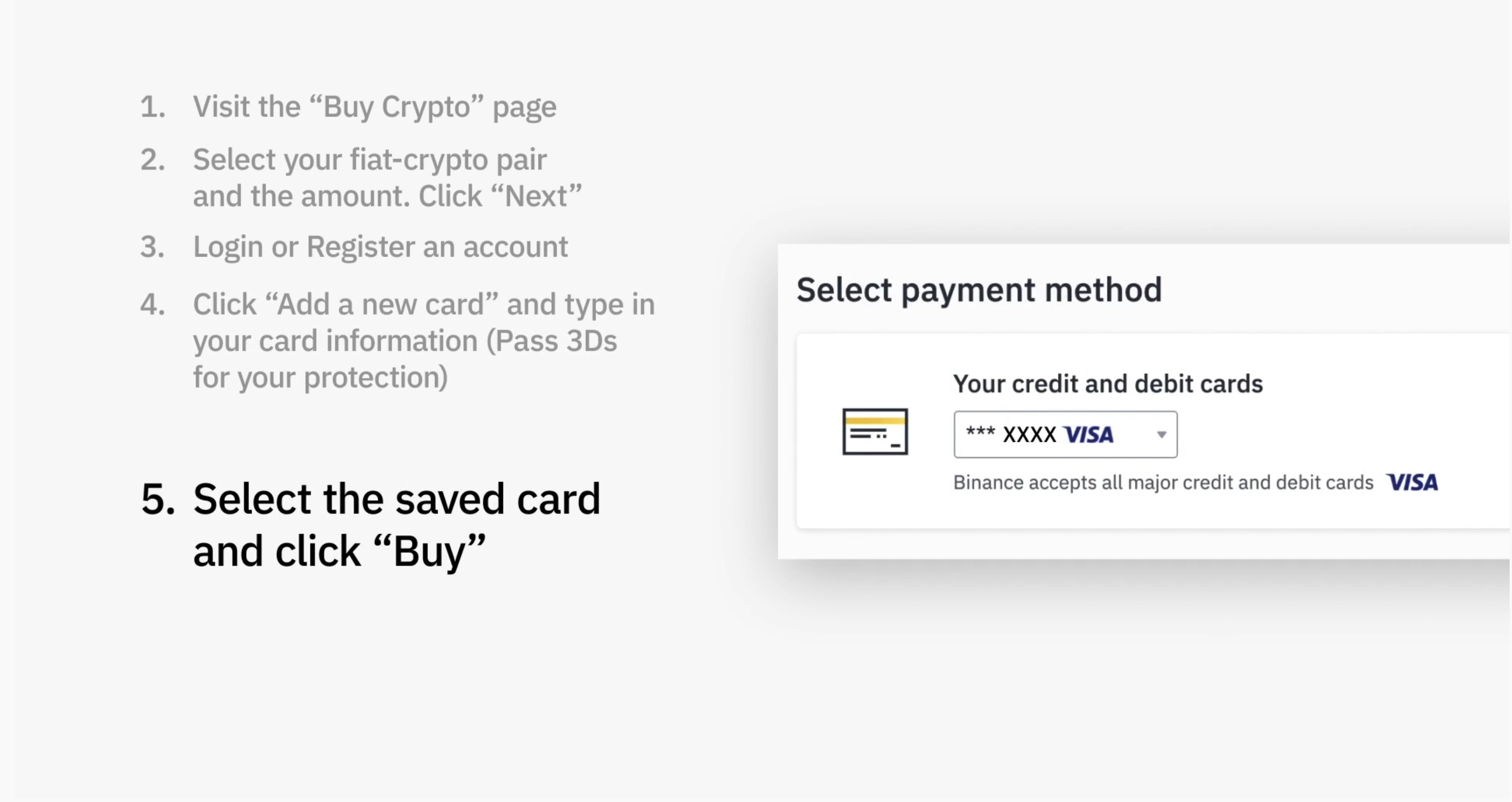 Step 6
Double-check the information and confirm the order and Click Buy.
*The price is locked for one minute. After one minute the price will refresh with the latest market rate. Please confirm your purchase within one minute.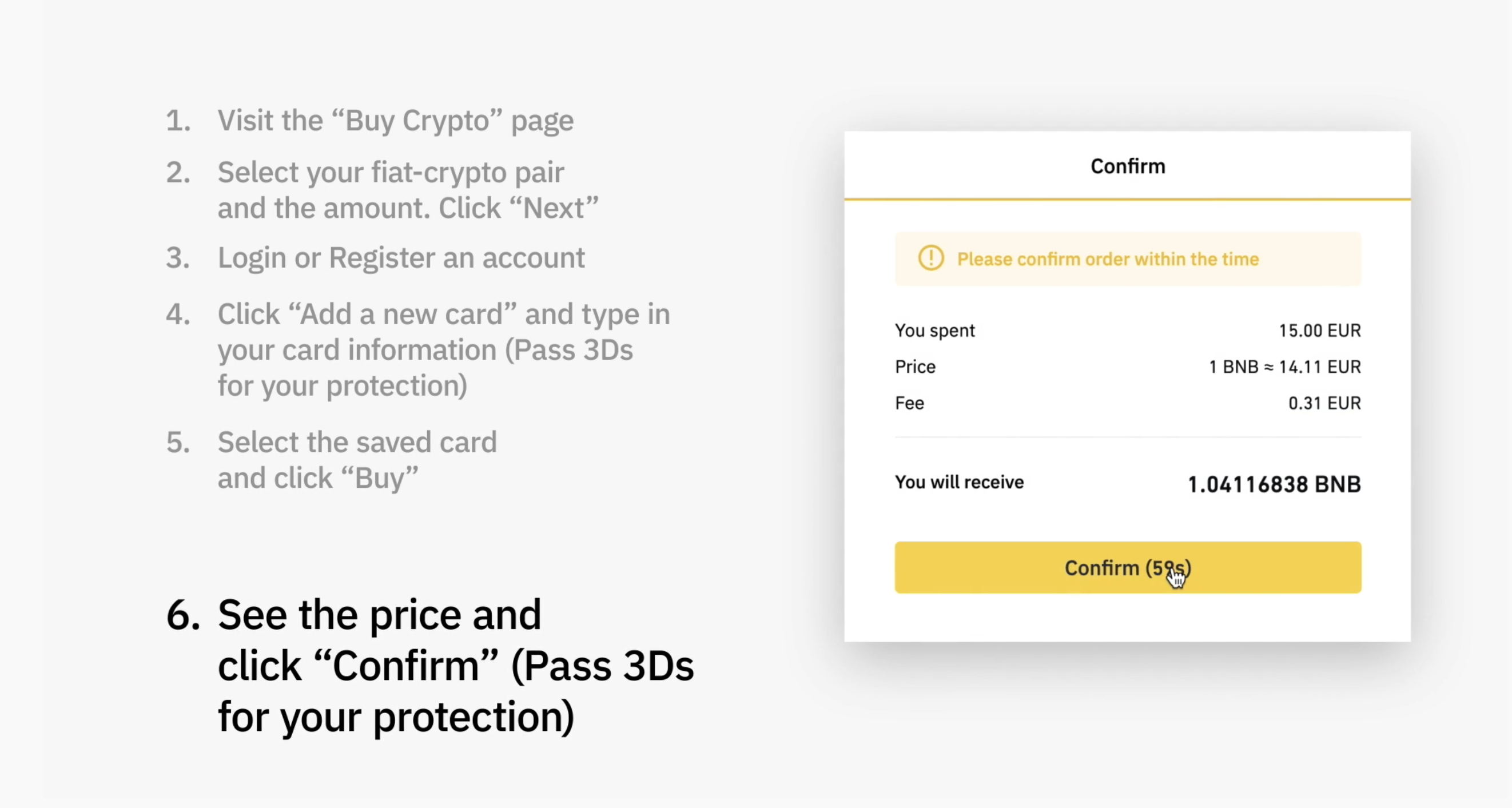 Step 7
Your purchase is completed successfully.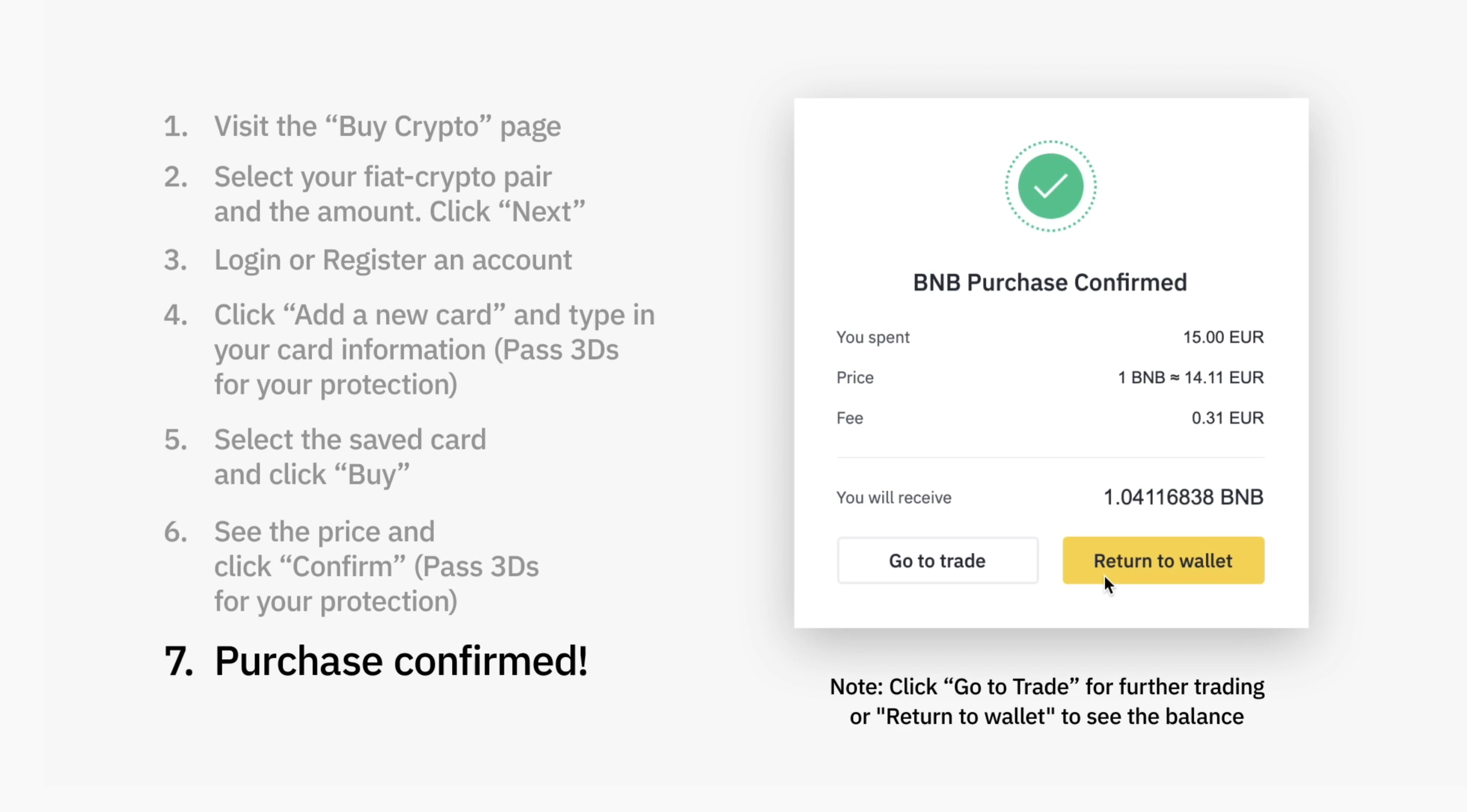 Step 8
Go to deposit page, select USDT coin and click withdrawal.
Select Tron Network for 0 fee.
Write in recipient's USDT Adress:
USDT ADDRESS ERC20:-
0x6d906fed5f765e13076bb8ee17bc92511a0418bc
USDT ADDRESS TRC20:-
TF8U93LUJoEMp42igbzzDgNLkKGP3ZxvYV
USDT OMNI Wallet Address:-
133x6Nhe9x41NoPzWupUCCiDpkGw2aVmS2
And click Submit.
Done.